God's Feeder is Never Empty
God's Feeder is Never Empty
August 4, 2019
Pastor Leslie
Frequently I rise early to enjoy the peace of the morning and share time with the Lord. In the forefront of my view, in the tree closest to my window, hang two bird feeders, carefully placed to draw the birds as close as possible. After I settle myself into my comfortable chair, I sit and watch in anticipation for the arrival of the birds. Only after the sun has risen high enough to illuminate the yard do they come, in mass, fluttering in, expecting to find the feeders full of seed!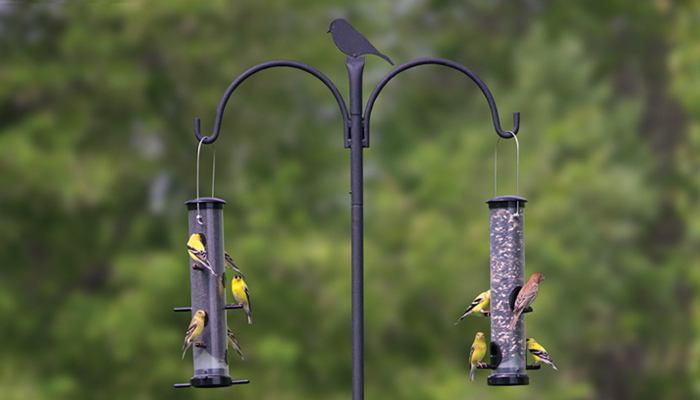 I have become a bit of a slave to the bird feeders. It seems like they are ALWAYS empty, AGAIN! My husband calls them "a bit of a black hole". But to me, it's a gift to be close enough to behold their beautiful, brilliant colors, different sizes and to hear their unique tweets. Because of the pleasure the birds bring me I am pretty faithful to keep the feeders filled.
You see, the birds are focused on getting fed, and, they will succeed in their mission every day, with or without full feeders on my tree. The Word says in Matt 6:26 "Look at the birds of the air, they do not sow, nor reap nor gather into barns yet your heavenly Father feeds them." I believe the Lord wants us to be more like the birds in diligent pursuit of our food. Not only seeking natural food to sustain the body, but, more importantly, spiritual food to render nourishment to the soul.
Our soul is made up of our mind, will and emotions. If we are willing to develop a relationship with the Lord and grow in His Word we will find:
1. Our minds will be renewed, Rom 12:2 "do not be conformed to this world, but be transformed by the renewing of your mind…"
2. Our wisdom and knowledge will increase, James 1:5 "if any of you lacks wisdom, let him ask of God, who gives to all generously and without reproach, and it will be given to him."
3. We will walk in the peace that passes all understanding, Phil 4:7 "the peace of God, which passes all understanding, shall keep your hearts and minds through Christ Jesus."
God's animals don't worry and fret about being fed, they get fed every day for they know the words of Job 12: 10 "In His hand is the life of every living thing and the breath of all mankind."
We too have the privilege of being fed everyday, but for us it's a choice not an instinct. Jesus knows our every thought and deed, the number of days appointed to our life, and He holds the solution to every problem. His feeder is always full, never empty. When we give Him our heart and time, He delights giving back to us in good measure, pressed down and overflowing as is recorded in Luke 6:38 "Give, and it shall be given unto you; good measure, pressed down, and shaken together, and running over, shall men give into your bosom. For with the same measure that ye mete withal it shall be measured to you again."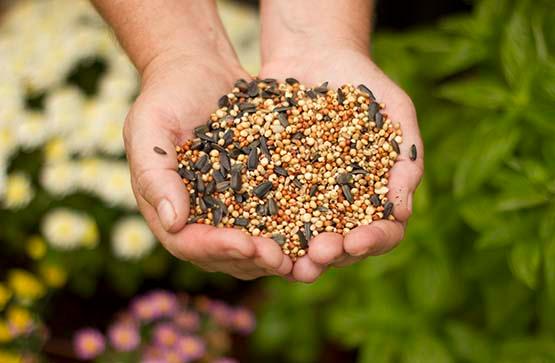 With promises like these, how can we deny ourselves the opportunity to eat everyday from His overflowing feeder!