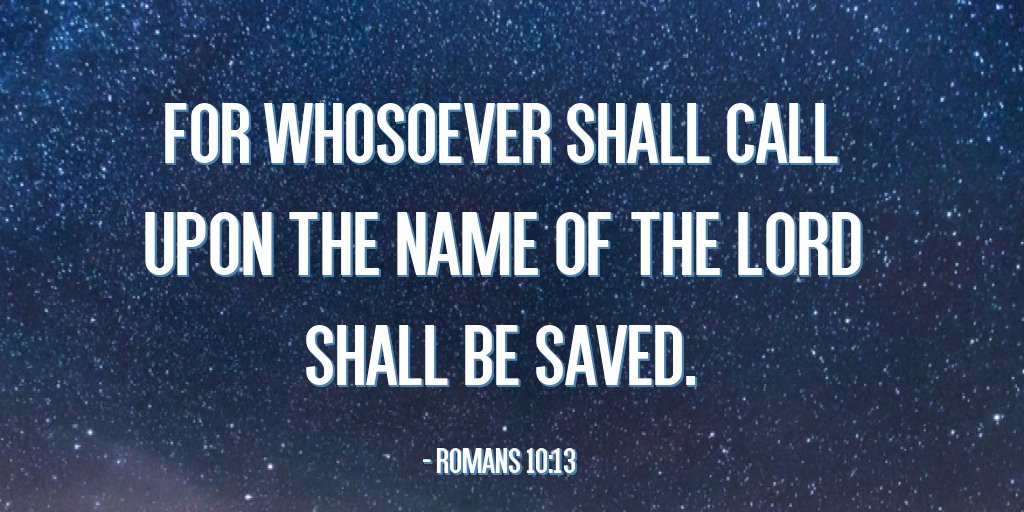 Alaska Builders Prayer Call
August 12, 2019
I was awakened last night with visions of children's wooden block letters moving across the screen of my mind with the word: WHOSOEVER floating randomly across the screen of my mind like that of a computer screen it shuts down into a sleep mode.
"WHOSOEVER, WHOSOEVER, WHOSOEVER.
Then I heard the voice of the Lord say " tell them I am here for whosoever shall call upon the Name of the Lord."
WHOSOEVER is recorded 162 times in the King James Bible and it means Who so ever….any one with an open heart and mind is invited to receive
Romans 10:13 "For whosoever shall call upon the name of the Lord shall be saved."
Revelation 22:17 "And the Spirit and the bride say, come. And let him that heareth say, come. And let him that thirst come. And whosoever will, let him take the water of life freely."
Time is short and Whosoever is invited to come into the family of God. May we never forget these words…..
Revelation 22:20-21: "Yes, I am coming quickly. The grace of the Lord Jesus be with all. Amen"
Lord, we thank you that today we have the privilege and opportunity to come before you with willing hearts, connected by technology to share in this time of prayer and petition. We are among the WHOSOEVER and are eternally grateful for your lovingkindness.
In the Name of Jesus, we speak to the North Korean nuclear issues that threaten Alaska. We bind the wicked powers of darkness that lurk in this corrupt government that actively suppresses and persecutes its people. We thank you for the work President Trump has engaged in to build a relationship with Kim Jong Un. We plead the blood of Jesus over our President and his cabinet in their negotiations. In the Name of Jesus, we send out your ministering angels to erect an impenetrable hedge of protection to cover Alaska and the west coast of the United States. We call in peace and opportunities to disarm N. Korea and work to revitalize and raise up the N. Korean economy.
Father there is a deep state of corruption in Washington DC. Your Word says in James 3: 16 "For where envying and strife is, there is confusion and every evil work." We call in your angels to pull back the veils of deception and to fully expose all the twisted wickedness in our government. Enough is enough, from Russia gate to the Epstein suicide or murder there is deep corruption and evil engaged in every front. In the Name of Jesus we push back the darkness and call in Your light to shine throughout all government offices, elected or appointed. May the truth be exposed from Washington DC to every state capital and into every county and city government across the land. Let freedom ring and justice rule. We stand on Your Word in Psalm 109: 29 "Let my accusers be clothed with dishonor, and let them cover themselves with their own shame as will a robe."
In Alaska we lift up the continuous infighting of our legislatures and senators over the Permanent Fund. There is a formula for calculation established by state statute. May we move forward with the existing formula and bring the issue to the vote of the people for recalculation. We stand in the gap and repent on behalf of our existing and prior elected officials who have willingly allowed our state budget to become immensely bloated and out of control. Forgive us oh Lord and lead us in a level path.
Lord our nation's borders are at risk leaving our citizens in grave risk. Father, we know You are the creator of nations and borders are important in your Word. Father, show us the way through this corrupt and evil situation. We love our nation and deeply desire to protect the foundation from which it was birthed. We thank you for the support we are receiving from Mexico to slow down the onslaught of immigrants. Protect all those who have engaged in the battle to turn back the tide of people coming to the US. Father, break the backs of the cartels that have found human trafficking more profitable than bringing in illegal drugs.
Lord we put your angels on assignment to awaken and raise up the righteous men and women to fill the numerous vacant seats in the US Congress and Senate and for every local and state election. We know You have called many according to Romans 11:29 "the gifts and the callings of God are irrevocable."
We are being called to battle Lord and we are willing to fight! Our hope is in You Lord and we thank you for the comforting words of:
Psalm 17: 6-13
" I have called upon You, for You will answer me, O God;
Incline Your ear to me, hear my speech. Wondrously show Your lovingkindness,
O Savior of those who take refuge at Your right hand
From those who rise up against them. Keep me as the apple of the eye;
Hide me in the shadow of Your wings from the wicked who despoil me,
My deadly enemies who surround me. They have closed their unfeeling heart,
With their mouth they speak proudly. They have now surrounded us in our steps;
They set their eyes to cast us down to the ground. He is like a lion that is eager to tear, and as a young lion lurking in hiding places.
Arise, O Lord, confront him, bring him low; deliver my soul from the wicked with Your sword,
We give you the praise and glory in all things. Thank you for Your eternal word that will never come back void!
In Jesus mighty name we pray!
Amen and Amen